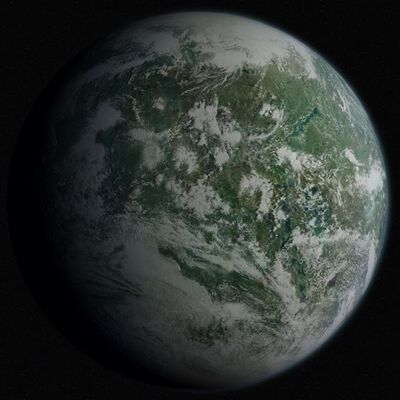 Dagobah

Astrographical information

Region

Sector

System

Suns

Orbital position

Moons

Grid coordinates

Distance from Core

Rotation period

Orbital period

Physical information

Class

Diameter

Atmosphere

Climate

Primary terrain

Surface water

Points of interest

Native flora

Native fauna

Societal information

Native species

Immigrated species





Dagobah
is an Outer Rim planet in the Dagobah system. A remote world of swamps and forests.
Dagobah was located in the Sluis sector of the Outer Rim Territories. Despite the fact that it was located near the Rimma Trade Route, it was reachable only by obscure hyperlanes.
is a harsh, humid, swampy planet, mostly covered in shallow marshland, interspersed with stifling forests and at least one cave. There were very few truly open bodies of water on the planet: the water supply was thinly invested throughout the planet's main habitat, swampland, although there were vast expanses of mud fields. Dagobah is home to many creatures, such as bogwings, dragonsnakes, nudj, sleens, vine snakes, and Many more...
it was Visited by the Elf's around 40.000 BBY and a Kingdom was Raised there...
Soon Kobolt's and other Hunters (Humans,and other species) was visited Dagobah.
Kobolt's Started a Lot of war's in Dagobah with any other who tried to steal their treasures,so many wars that the number is know only to the Tash...